As we noted in last week's Look Back at Islandoracon, our Islandora 8 Use-a-Thon was a huge success and participants solved some pretty significant use cases using nothing but Drupal modules and configuration. This week I'd like to showcase one of the entries that didn't, but that presents a well-researched, very well demo-'d start list of options for creating exhibits in Islandora 8. Presented by The Exhibitionists (Mark Jordan, David Keiser-Clark, Don Richards, Lucas van Schaik, Alan Stanley, Charlie Tillay), we have Islandora 8 Exhibitions and TimeLineJS.
In the main thrust of the use case, the group lays out how to deploy a sleek, interactive timeline tool that can present your resource nodes. It's user friendly both to the manager who populates it, and the end users who use it to browse your exhibit, and it's already perfectly deployable in Islandora 8 (as we saw in a live demo!). They also explored some other ways to build exhibit-type views of resource nodes in islandora; it's well worth checking out the full recipe. TimeLineJS in action: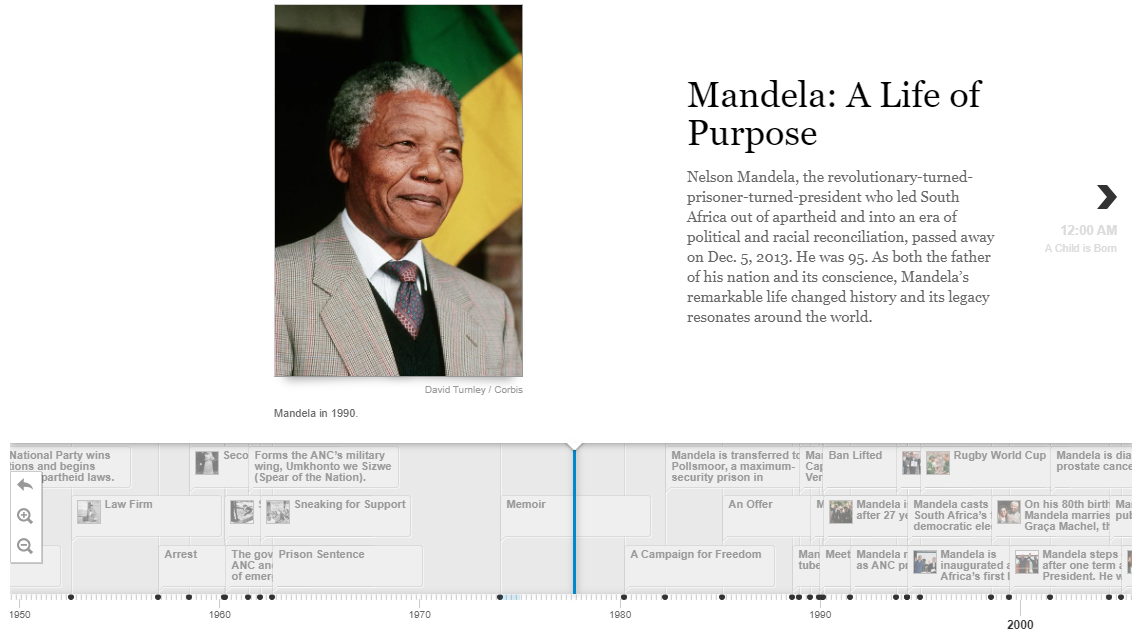 Stay tuned for more from the Islandoracon Use-a-Thon in coming weeks! We have eight amazing entries, every one of which produced valuable recommendations for anyone deploying Islandora.